For rent 2 rooms in new block, access fast subway Straulesti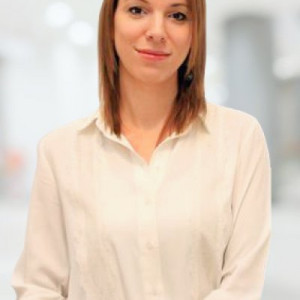 Doina Constantinescu
Chief Executive Officer (CEO)
doina.constantinescu@prime-estates.ro
+40757838383
We have the pleasure of giving you for rent an apartment located on the 1st floor in a 6-storey NPU block with high quality neighbors in the 2 Cocosi area near the metro 5 minutes.

The apartment is bright and spacious, with a closed kitchen, a bathroom. Kitchen and bays being fully furnished and equipped. The balcony is terrace style, enclosed with open and green, very spacious views.

It is equipped with modern, modern finishes, being recently renovated: PVC and insulating joinery, ceramic wall and floor tiles, solid wood flooring, air conditioning, radiators with distributors, inner doors bela house, curtains / drapes and blinds in new balconies.

The block owns its own boiler, it is very solid. The area is quiet and surrounded by greenery, with a children's playground at 3 minutes.

The apartment is located on the 1st floor and has a double parking space in the basement.
Rooms:

2

Usable area:

68.00 mp

Built area:

70.00 mp

Partitioning:

Semidecomandat

Comfort:

1
Floor:

Etaj 1

Kitchens:

1

Bathrooms:

1

Balconies:

1

Nr. parcari:

2
Nr. garaje:

2

An constructie:

2010

An renovare:

2010

Structura:

Beton

Height regime:

D+P+6
Orientare:

Vest

Clasa energetica:

B
Utilities:

Curent, Apa, Canalizare, Gaz, CATV, Fibra optica

Heating system:

Centrala proprie, Calorifere

Conditioning:

Aer conditionat

Thermal Insulation:

Exterior
Walls:

Vopsea lavabila, Faianta

Flooring:

Parchet, Gresie

Finishing Stage:

Finisat

Windows:

PVC, Termopan
Entrance door:

Metal

Usa interior:

Lemn

Kitchen:

Mobilata, Utilata

Contorizare:

Apometre, Contor caldura, Contor gaz
Furnished:

Complet

Bulding:

Interfon, Lift